Trojan-Mek Factory Relocation
Professional Mechanical Plant Decommissioning & Factory Relocation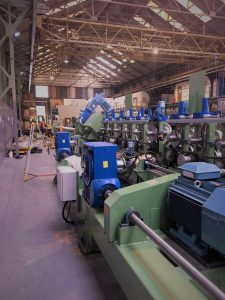 Trojan-Mek specialise in factory relocations and site decommissioning projects.  Although based in South Wales, Trojan-Mek's relocation service enable businesses to relocate smoothly anywhere in the UK – or even internationally.
We have over 40 years' experience in providing mechanical plant dismantling, plant decommissioning,  factory removals, plant buy cialis usa relocation services and production line relocation services UK-wide. We provide comprehensive, customer-focused solutions for every factory relocation project.
From smaller engineering workshops through to larger, state-of-the-art production plants, Trojan-Mek has the capability to relocate complete facilities including overseas transportation and destination site installation.
Our background in industrial mechanical movements, plant decommissioning and plant relocation means we understand that planning is key to any plant moving project. We work closely with our customers at every project stage, ensuring productivity is maintained and minimising operational downtime.
All factory and plant relocations are surveyed, planned and risk assessed by the qualified Trojan-Mek project team, working with our customers to deliver projects safely and efficiently.
OUR SERVICES INCLUDE:
Factory Removals – Factory Relocation – Production Line Relocation – Plant Relocation Services – Mechanical Plant Decommissioning – Heavy Lifting & Cranage – Machinery Assembly – Installations – Machine & Plant Removal
Match-Marking – Mechanical & Electrical Disconnection – Site Surveying – Overseas Relocation
Safe Loading & Transportation