Trojan-Mek HIAB Haulage & Hire – South Wales, Midlands & UK-Wide
An efficient Hiab Haulage, Curtain Side Lorry with Moffett, & Hiab Hire service, UK Wide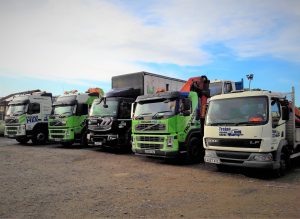 Hiab haulage and hire is a specialist service that can't be undertaken by 'just any' haulage company.
Trojan-Mek are transport specialists and our Hiab haulage team have many years experience in heavy haulage and plant relocation.   We offer Hiab Haulage, Hiab Hire, Hiab Crane Hire, Heavy Haulage transport.
Our extensive fleet means no matter what the job, Trojan Mek can take care of your Hiab haulage requirements, with motivated, helpful staff.
Our highly skilled, industry accredited Hiab hire drivers operate Hiab lorries with crane capacity up to 65 tonne per metre.
The service is complemented by our Hiab crane hire and Moffett fork lift hire service to customers throughout the UK, helping our customers transport abnormal loads and escorted loads.
Whether you are looking for Hiab hire, abnormal load haulage, single machine moving, curtain side truck, Moffett fork lift hire, heavy haulage transport or complete factory removals, Trojan-Mek provides flexible, responsive machine haulage solutions that keep UK businesses moving.
Trojan-Mek Limited is a member of the Freight Transport Association (FTA).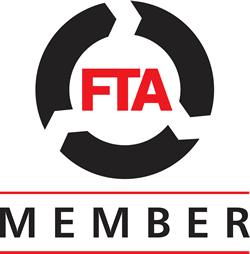 TROJAN-MEK SERVICES INCLUDE:
Hiab Hire  – Heavy Haulage Transport  – Hiab Crane Hire – Abnormal Load Transport – SGTO Cat 2 Vehicles – Escorted Loads – Low Loader & Flatbed Hire – Container Transport / Baler Transport /Conveyor Transport / Boat Transport / Plant & Agricultural Machinery Transport – 7.5 tonne HIAB Lorry Hire – Curtainside Lorry with Moffett Fork Lift – HGV Rigid Lorries – Mobile Crane Hire – Fully Fitted Tackle Vans – Iron Fairy Crane – Versa Lift Hire – Counterbalance Fork Lift Hire – Appointed Persons & Banksmen