Many businesses often don't think about moving heavy machinery as a big deal, however as heavy machinery moving experts, Trojan Mek can tell you, moving even the smallest piece of kit can be hazardous if you don't take the right precautions.
When it comes to moving heavy production line equipment, it really isn't worth taking the risk of a self-move, and the only solution is to engage a heavy removals specialist, but for smaller machine moves, many owners decide to self move.  Here are some of the things you need to consider before you 'pick up and go':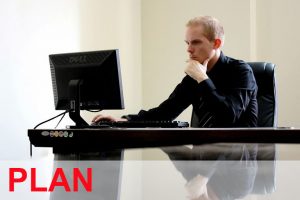 Plan before you start moving heavy machinery
It's easy to look at a space and see how things fit together, but aim to think beyond 'what fits where'.  Think about workflow – what processes come logically before and after that machine, the less unnecessary movement between tasks will result in the most efficient environment for your team to work in.  Not only will this result in higher productivity, but it will also prevent accidents and injuries by reducing unnecessary traffic through the operating area.  Also, before you move a machine, check that there is an appropriate power supply in the new location, and that the floor is suitable to take it's weight.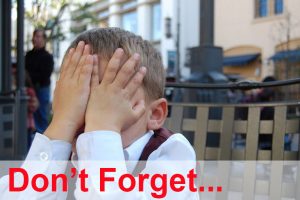 Don't forget about the machine operator
It sounds obvious, but when measuring to see if a machine will fit in the new location, measure the space – and don't forget to allow for workspace AROUND the machine as well.  That industrial machine may fit nicely into the corner, but someone still needs to be able to get in the space and operate it.  Remember they could be stood there for long periods, so don't make the space too tight.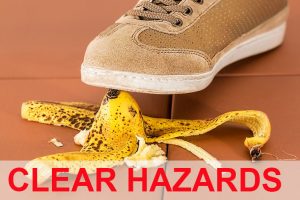 Remove any obstacles before moving heavy equipment
Again, it seems obvious, but you would be surprised at how many people decide to reorganise their workflow and start moving machinery before ensuring they have a clear path between locations.  People carrying or moving heavy equipment often can't look down, so be their eyes beforehand and keep the entire route clear.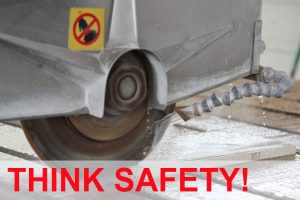 Think about potential risks and hazards
Before starting to move machinery it's important to assess the potential risks regarding the machine.   Here's some things to think about:
People can be struck and injured by moving machinery or ejected material. Parts of the body can also be drawn in or trapped between rollers, belts and pulley drives
Sharp edges can cause cuts and severing injuries, sharp-pointed parts can cause stabbing or puncture the skin, and rough surface parts can cause friction or abrasion
People can be crushed, both between parts of the machine moving together or towards a fixed part of the machine, wall or other object.  Two parts of machinery moving past one another can cause shearing
Parts of the machine, materials and emissions (such as steam or water) can be hot or cold enough to cause burns or scalds and electricity can cause electrical shock and burns
Planning ahead and thinking through the risks will greatly reduce the chance of injury, so be sure to conduct and carry out a detailed risk assessment or obtain one from your supplier.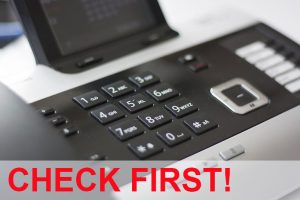 Will you invalidate warranty by moving heavy machinery yourself?
If you damage equipment during a move, you risk injuries to staff and interruption to production.  Even if a move looks easy, check whether the equipment is supposed to be moved without the manufacturer's advice.  What looks like a very simple move across a room can become very expensive with precision equipment – an emergency callout from a specialist to fix damage from moving would often cost far more than calling a specialist moving company in the first place.  If in doubt, give the supplier a call.
Before a machinery installation, your supplier would have done a complete site survey and project managed every step to make sure the machine installation went smoothly.  You'll probably find if you read the small print in their contract, any moves need to be overseen by their team or a similarly qualified person.  During the decommissioning process, machine and equipment match marking, aligning and levelling all need to be given due consideration and expertise – so don't forget the dumpy level!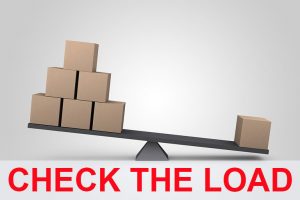 Assess the weight and height, plan how you are going to control an unstable load
As heavy removals specialists, we always plan.  We don't just look at the logistics, we also know that moving heavy machinery can mean an unstable load in the air if not planned well.  Stability during the move is crucial.
We will use tools like cranes, forklifts, pallets and hi ab vehicles as needed, but our approach is not 'what's available' but 'what do we need'.
You can't start moving heavy machinery with  'here's the equipment, what's the job' approach.  What feels quite light when pushing is often a different matter altogether when lifting, especially over distance.  You need to think about the height as well as the weight.  No matter what tools you use to do the heavy lifting, the load needs to be kept stable while in the air.  It goes without saying you definitely shouldn't be carrying it between a few of you in the hope nobody drops the ball, or in this case, your expensive equipment… think about backs (and toes!).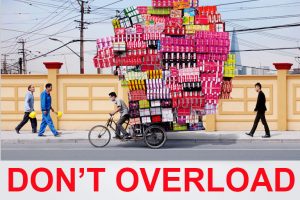 Hiring a Vehicle for your move?
You wouldn't hire a drill if you need a hammer – and moving heavy machinery (or even moving a production line) is a similar matter.  If it's just relatively light or general haulage, we can hire a curtain sided truck with a forklift (great for deliveries too!).  However, why not have a chat with our team?  We've been moving machinery and helping businesses with factory relocation for over 40 years, and we'll be happy to advise on the right vehicle for the job.
It could be that our hi-ab hire service or our machinery moving team would get the entire job done faster, saving you time and cost, as well as removing additional stress.  We can also install machinery at the other end.    Our being Safecontractor accredited means you can be confident that your move will be in safe hands – leaving you free to manage your business and operations.
If you are planning a machinery move, a quote from us costs nothing.  While we're quoting, our team may suggest options or possible solutions you hadn't thought of, so rather than just taking the plunge, why not give 'the machinery movers' a call as part of your planning process?