Nestle recently announced they will be relocating production of their Blue Riband chocolate bars to Poland ahead of Brexit, and industry pundits are predicting EU factory relocation to increase as Brexit looms closer.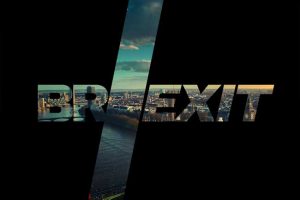 Nestle's announcement drew heavy criticism, but industry experts at foodmanufacture.co.uk say they expect other food manufacturers to follow as pressure of sterling, exodus of skilled EU workers and the prospect of a hard Brexit continues to bite.
The automotive sector is also worried about UK manufacturing jobs.  Only last week, the Daily Post reported that Witter Towbars, who supply towbars to iconic British brand Jaguar Land Rover, is looking into a possible factory relocation to Romania – with the loss of 94 North Wales production jobs.
Leighton Price, Operations Director for Trojan-Mek, said:
"All these moves look like an opportunity for global factory relocation experts like ourselves, but actually we're proud of our British manufacturing heritage and we'd encourage UK producers to look at all the options, including relocation within the UK instead.
"We can help any business with a factory relocation, whether national or international, but we can also help UK businesses reduce haulage costs and improve accessibility to more remote locations, reducing the need to move.  We advise businesses to take a look at where savings can be made buy viagra overnight before upping sticks to the EU – and even if the EU seems the best option, consider all the options and potential pitfalls first.
"For example, post-relocation, Nestle will have to import Blue Riband back into the UK, as UK snack lovers are product's biggest market.  Future import costs could be the snag – who knows what duties and complexities will be introduced post-Brexit?  The move may not prove as cost effective as they expect."
"There is definitely room for manufacturers to make savings without total production site relocation, especially in terms of haulage.  Indeed, we recently expanded our haulage fleet which will deliver better efficiency and access for our clients in Wales and the West Country, which has also improved access to lucrative London markets for our construction clients. 
"Our ability to work closely with OEM's on behalf of UK based production sites can also help to achieve cost effective installation, decommissioning and movement of specialist machinery and equipment.  Post-Brexit, like now, we will continue to provide transportation, machinery installation and relocation solutions, and will be happy to assist in factory relocation in any aspect – but our customers can rest assured we are not going anywhere, unless it's on their behalf!"